Exhibit ········ Apr 1 - Oct 22, 2023
Medium ········· Installation
Location ······· Wende Museum
Mr. Gorbachev, tear down this wall and build an open-concept kitchen! But when you turn the Guardhouse into a fast-food walk-through, don't forget to replace the original staff. Oops. Now serving warm Pepsi and prison sentences at T.G.I.Freiheit, a terror-state rebrand by F&C. We welcome you to form an orderly line in our convenient pedestrian and tank lanes. Bring your appetite and your papers. Our informants tell us you're hungry.
︎︎︎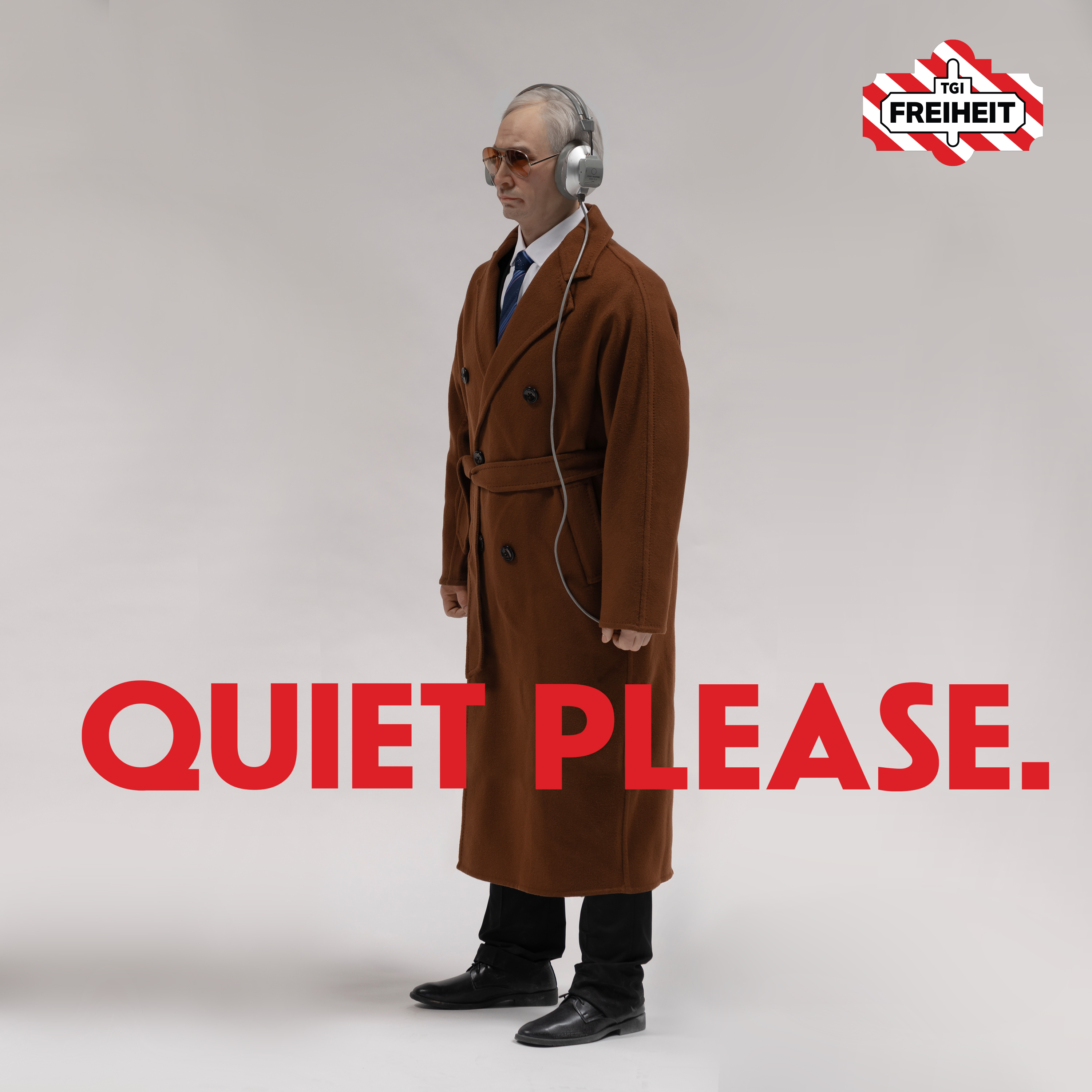 Exhibit ········ Venice Biennale
Medium ········· Text/Photography/Video
Location ······· US Pavillion
Asked to consider new forms of citizenship for
Form N-X00
, a series for the U.S. pavilion at the Venice Architecture Biennale, we had a few questions of our own. By invitation of the U.S. Pavilion curatorial team.
︎︎︎
Do you speak with one of the hot accents? What are your views on cosmetic dentistry? What do you wear to the beach? Are political prisoners sexy or scary? Who/what last gave you food poisoning? What is your favorite hand gesture? What's your sign, and according to which calendar? What dietary restrictions do you follow religiously? What else do you do religiously? Military fatigues: turn on or off? After a bad day, where do you like to seek asylum? What's your favorite banner to bring to a protest? How long did it take you to realize your phone was tapped? Who's the first person you call when you need to pay a ransom? Are you an early bird or on night watch? What's the longest serious relationship you've had with an authority figure? How many bedrooms were in your first home? How far away are your closest neighbors? What are your most pervasive superstitions? Do you take a cholesterol-lowering drug? What songs do you know by heart? When was the last time you spoke to a hostage negotiator? What's a nickname you've always hated? What about an alias? What was your favorite bedtime ideology as a kid?
︎︎︎@OkResident
Medium ········· Film
Release ········ 2023



He not only shut the door on his past, he designed it. But even the most competent architect can't keep out unwanted memories and their manifestations forever. Filmed at Neutra VDL Research House.


Medium ········· Film
Location ······· The Wende Museum
This Has Never Happened Before

A film considering recurring impulses and tropes in the modern search for utopia. Created for the Alternative Realities conference on 20th and 21st century utopianism in politics and arts at the Wende Museum and the Max Kade Institute (USC). By invitation of organizers Joes Segal and Paul Lerner.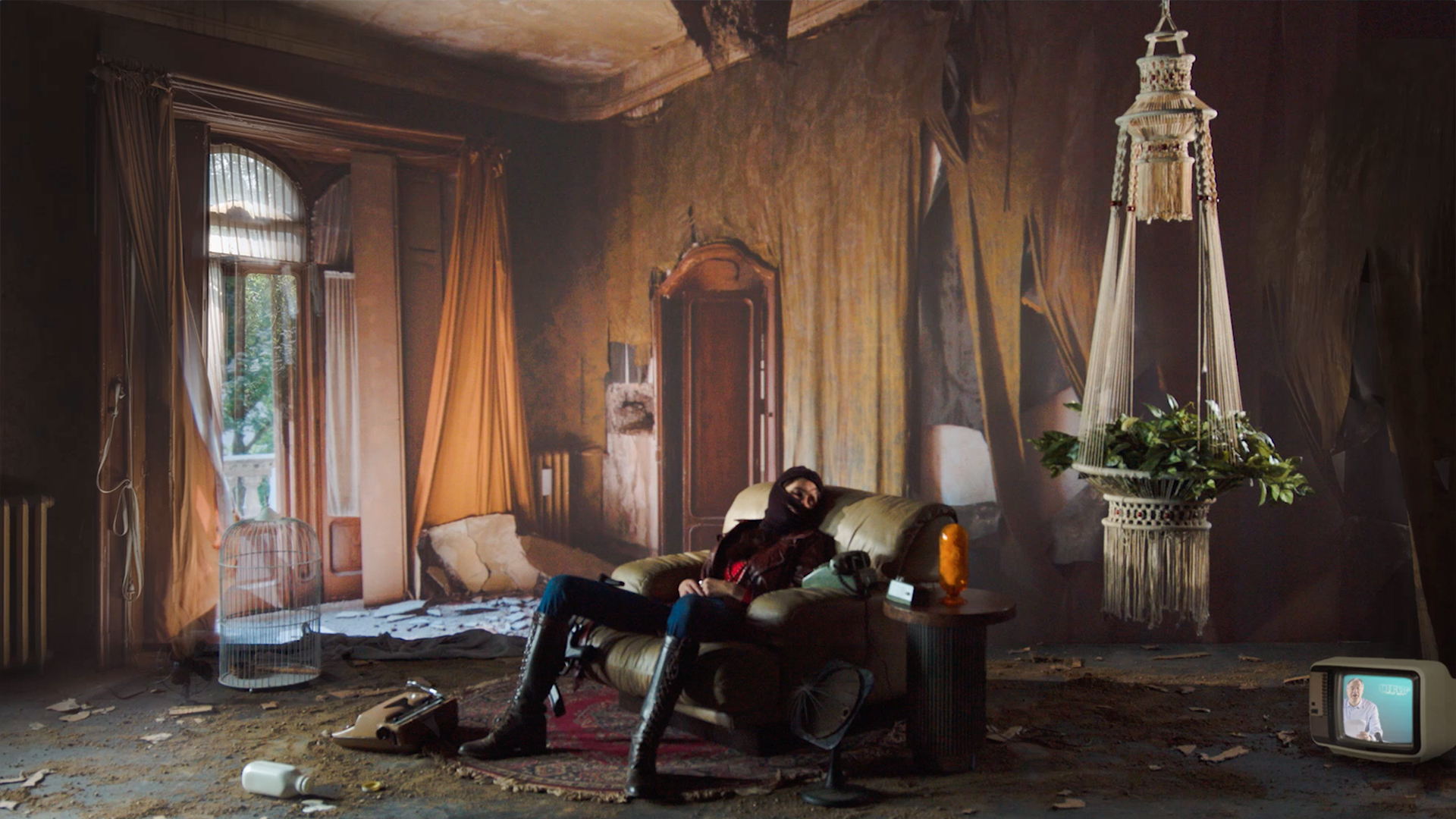 Medium ········· Film
Platform ······· Elephant



Artists in rooms looking at pictures
In a series of original shorts that mine art brains for strange inspirations,
Edgar Arceneaux
and
Friedrich Kunath
share their gut responses to our selected images, speaking frankly about bovine love and Gemini prejudice. Psychic
Asher Hartman
reads a concealed Carl Hammoud painting, sight unseen, startling everyone, including the artist himself. Seen on
Elephant
︎︎︎